Two of Gregory J. Markopoulos' most celebrated films, Twice a Man (1963) and The Illiac Passion (1964-67), will screen in London at Close-Up Film Centre in early December, as part of the National Film & Television School programme "The Pursuit of Wholeness".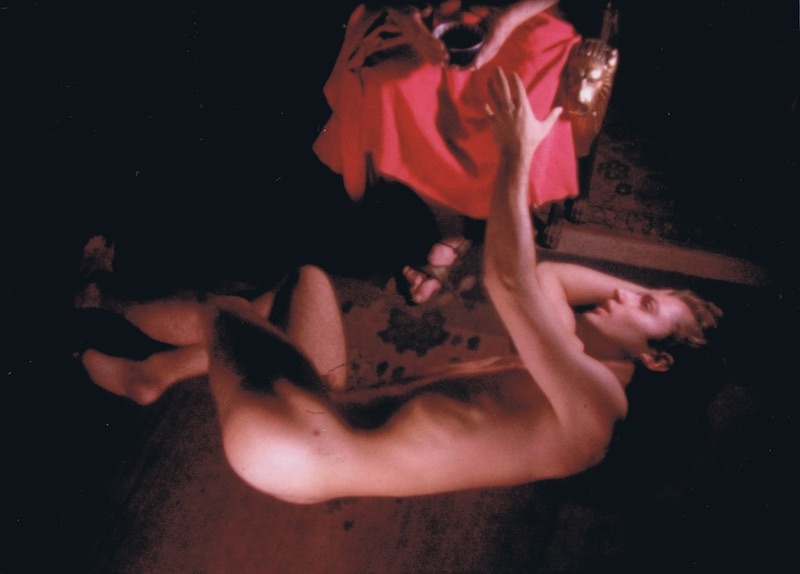 The Pursuit of Wholeness pays tribute to seminal avant-garde filmmaker Gregory Markopoulos, with rare 16mm screenings of two of Markopoulos' most acclaimed films and an exclusive preview of film critic Georgia Korossi's documentary Devotion, a film that gives precious testimony of the 2016 edition of Temenos, the quadrennial event of screenings of Markopoulos' monumental Eniaios.
Curated by Eleonora Pesci, this programme especially focuses on the ongoing, profound bond between the filmmaker's works and his Greek heritage. It is part of a larger film season, The Pursuit of Wholeness, a National Film & Television School film programme exploring the influences of ancient Greek mythology and archetypes on cinematic quests for sexual and gender identity.
Friday 7 December 2018
Twice a Man + Devotion by Georgia Korossi
Saturday 9 December 2018
The Illiac Passion, introduced by Mark Webber
Copies of "Film as Film: The Collected Writings of Gregory J. Markopoulos," which gathers almost 100 texts dating from 1950 to 1992, will be available at the screenings.