The Visible Press collaborates with many international institutions on events relating to our books. Any forthcoming events will be listed below. You can also consult the archive of previous events.
Aug
14
Sun
2022
Afterimage Book Launch / Kristina Talking Pictures

@ Filmhouse Cinema 2
Aug 14 @ 6:15 pm – 8:15 pm
Kristina Talking Pictures

Yvonne Rainer, Kristina Talking Pictures, 1976, 90 min
Introduced by Simon Field and Mark Webber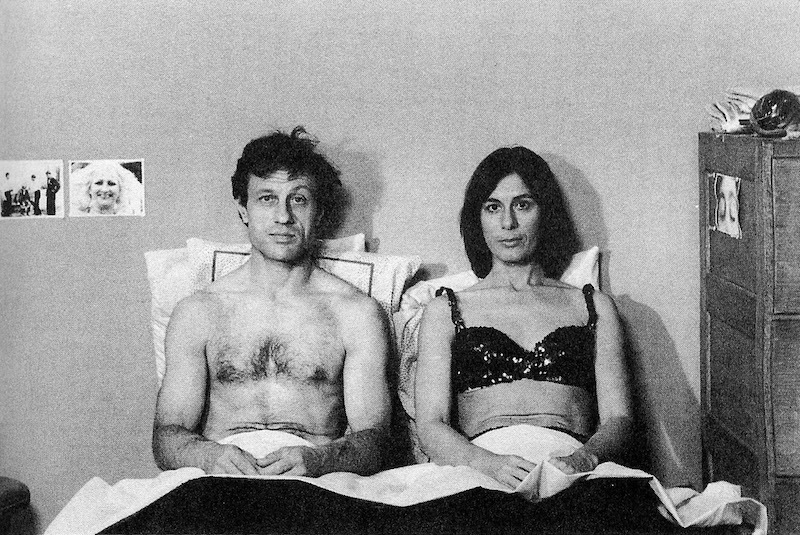 To celebrate the launch of The Afterimage Reader, the Edinburgh International Film Festival and The Visible Press present a special screening of Yvonne Rainer's rarely seen 1976 film Kristina Talking Pictures, with an introduction by Afterimage editor Simon Field.
From 1970 to 1987, the independent journal Afterimage explored radical cinema, publishing writings by filmmakers and prominent critics. Twelve thematic issues featured contributions by Jean-Luc Godard, Peter Wollen, Derek Jarman, Yvonne Rainer and others. The new publication The Afterimage Reader brings together many of the journal's most essential texts.
In Kristina Talking Pictures, Rainer continued her artistic preoccupation with the contradictions between public and private personas with a story of a lion tamer from Budapest who goes to New York in search of a new life as a choreographer.
Born in San Francisco in 1934, Yvonne Rainer trained as a modern dancer in New York from 1957 and began to choreograph her own work in 1960. She was one of the founders of the Judson Dance Theatre in 1962, the beginning of a movement that proved to be a vital force in modern dance. In 1972 Rainer made her first feature-length film, Lives of Performers, closely followed by a Film About a Woman Who ... (1974). From the beginning of her film career, Rainer inspired audiences to think about what they saw, interweaving the real and fictional, the personal and political, the concrete and abstract in imaginative, unpredictable ways. In 1986 the Village Voice called Rainer "The most influential American avant-garde filmmaker of the past dozen years, with an impact as evident in London or Berlin as in New York."
Copies of The Afterimage Reader will be available for purchase at the event.