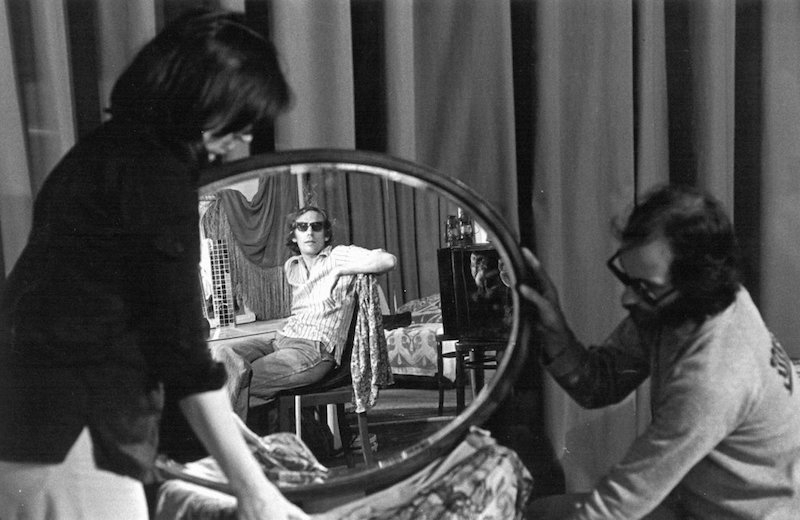 At the end of 1975, the Studio International special issue on avant-garde film included the first publication of Peter Wollen's astute but divisive essay "The Two Avant-Gardes". This text, perhaps more than any other, set the tone for much of the debate on avant-garde cinema in the UK for the next year, and remains useful and often cited today.
In May 2006, through a coincidence of programming by different institutions, London audiences can choose which avant-garde they favour as retrospectives of prime examples of each camp run concurrently with each other. It seems somewhat ironic that in this case, the cinephiles Mulvey and Wollen are being shown in an art gallery, whilst the work of Malcolm Le Grice is screening in our national cinematheque.
Laura Mulvey & Peter Wollen: Beyond the Scorched Earth of Counter-Cinema is at the Whitechapel Gallery from 12-22 May 2016. 
Crossing the Threshold: Experimental films and live performances from Malcolm Le Grice is at BFI Southbank from 4-28 May 2016.