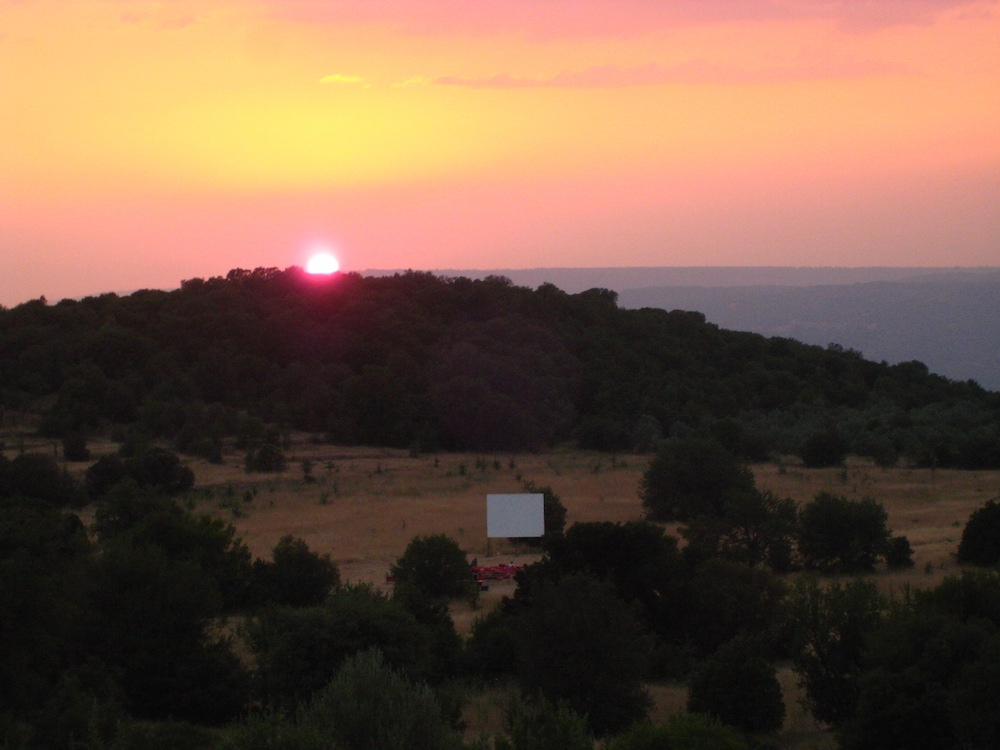 TEMENOS 2016 will take place from 30 June to 4 July 2016.
Over three nights (Friday to Sunday), ENIAIOS IX – XI will be premiered at the site chosen by the filmmaker, close to the village of Lyssarea in Arcadia, Greece. This is the only place in the world where ENIAIOS can be seen as originally envisioned by Markopoulos.
Thursday 30 June 2016: welcome dinner and reception
Friday 1 July 2016: screening of ENIAIOS cycle IX
Saturday 2 July 2016: screening of ENIAIOS cycle X
Sunday 3 July 2016: screening of ENIAIOS cycle XI
Details of bus transportation from Athens, as well as reservations for accommodation in Loutra Ireas and neighboring villages will be determined at a later date.
International travelers should plan to arrive in Athens on 29 June or early on 30 June. Departing flights out of Athens should not be earlier than 3pm on 4 July.
Please wait for further information before arranging long-distance travel. More details will posted on this site as soon as they are made available.
Sign up to receive details directly from Temenos through the new website at www.thetemenos.org.