Film as Film: Three Films by Gregory J. Markopoulos
When:
September 28, 2014 @ 8:00 pm – 10:00 pm
2014-09-28T20:00:00+01:00
2014-09-28T22:00:00+01:00
Where:
Basilica Hudson
110 South Front Street
Hudson, NY 12534
USA

Film as Film: Three Films by Gregory J. Markopoulos
Gregory J. Markopoulos, Ming Green, 1966, 7 min
Gregory J. Markopoulos, Twice a Man, 1963, 48 min
Gregory J. Markopoulos, Through a Lens Brightly: Mark Turbyfill, 1967, 14 min
Introduced by Mark Webber and Robert Beavers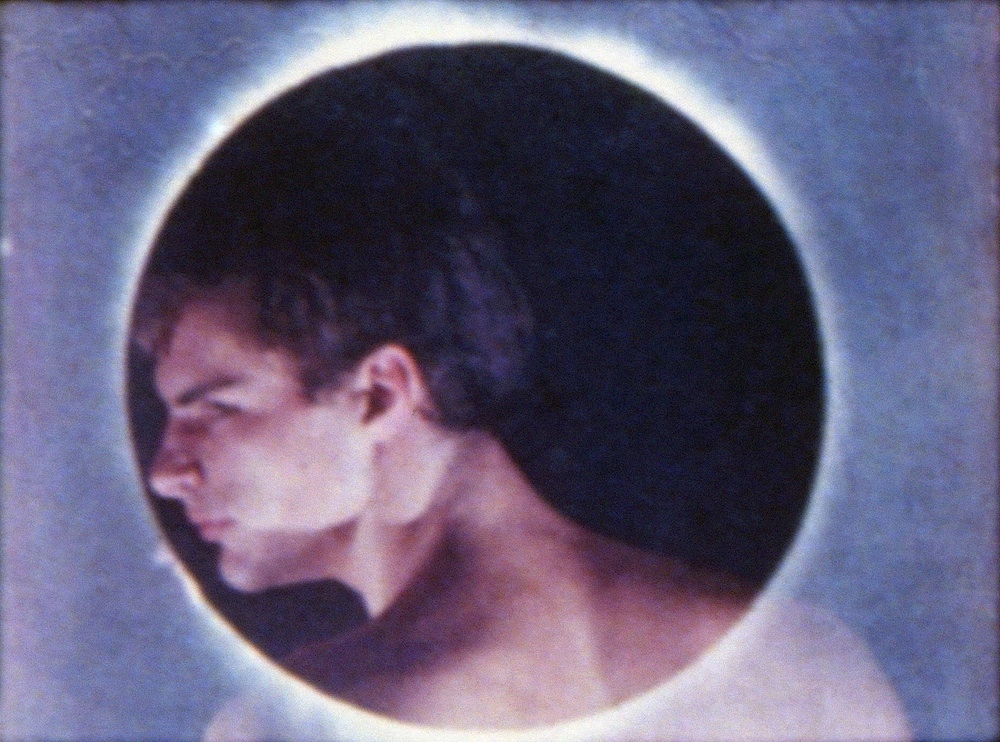 Celebrating the publication of Film as Film: The Collected Writings of Gregory J. Markopoulos (The Visible Press), filmmaker Robert Beavers, and the book's editor Mark Webber will present a very rare screening of three early Markopoulos films that were made in the United States in the mid-1960s.
Co-presented by Basilica Hudson and the Film and Electronic Arts Department at Bard College.
MING GREEN
Dedicated to Stan Brakhage. Music: Traumen / Wesendonck Lieder by Richard Wagner. Filmed in New York City.
"An extraordinary self-portrait conveyed through multiple layered superimpositions of the filmmaker's sparsely furnished room in Greenwich Village." (Mark Webber)
TWICE A MAN
Based on the story of Hippolytus. Featuring Paul Kilb, Olympia Dukakis, Albert Torgesen. Music: Excerpt from Manfred Symphony, op. 58 by Pyotr Tchaikovsky. Filmed in New York City, Staten Island, Long Island and Bear Mountain Park.
"Twice A Man is a fragmented re-imagining of the Greek myth of Hippolytus, who was killed after rejecting the advances of his stepmother. Markopoulos' vision transposes the legend to 1960s New York and has its main character abandon his mother for an elder man. Employing sensuous use of colour, the film radicalised narrative construction with its mosaic of 'thought images' that shift tenses and compress time. One of the touchstones of independent filmmaking, Twice A Man was made in the same remarkable milieu as Scorpio Rising and Flaming Creatures by a filmmaker named 'the American avant-garde cinema's supreme erotic poet' by its key critic P. Adams Sitney." (Mark Webber)
THROUGH A LENS BRIGHTLY: MARK TURBYFILL
Featuring Mark Turbyfill. Filmed in Chicago.
"The life of painter, dancer and poet Mark Turbyfill, seen in his 70th year, is evoked through traditional portraiture and personal objects." (Mark Webber)
Basilica Screenings is a film series that presents an array of works from new and repertory narrative features, documentaries, experimental films, to video and media art, often with filmmakers and special guests in attendance for a discussion following the screenings. Programmed by Basilica Hudson's film curator Aily Nash, and creative directors Melissa Auf der Maur and Tony Stone.