Lis Rhodes: Telling Invents Told
When:
September 19, 2019 @ 7:00 pm – 9:00 pm
2019-09-19T19:00:00+01:00
2019-09-19T21:00:00+01:00
Where:
Whitechapel Gallery
77-82 Whitechapel High Street London E1 7QX
Cost:
£9.50 / £7.50 concs
Lis Rhodes: Telling Invents Told
Lis Rhodes, Dissonance and Disturbance, 2012, 16 mins
Lis Rhodes, Running Light, 1996, 15 mins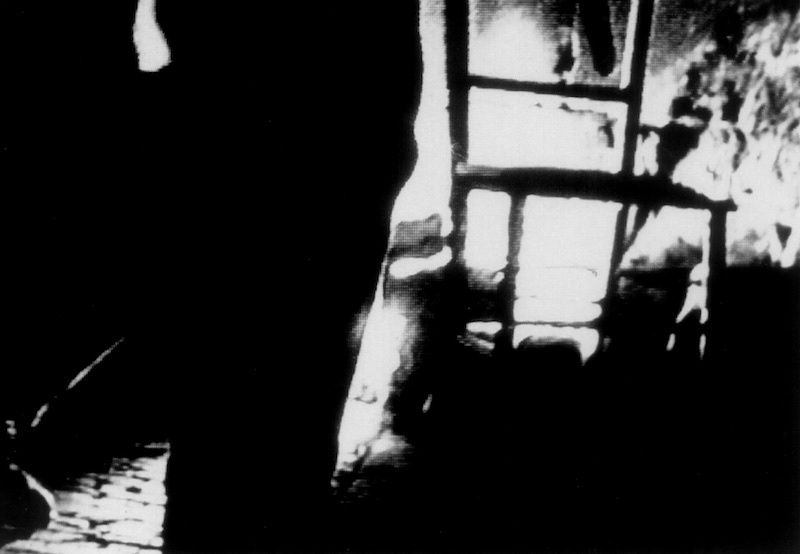 Marking the launch of her long-awaited collected writings Telling Invents Told (The Visible Press), artist and film-maker Lis Rhodes will be in conversation with Maria Palacios Cruz, the book's editor and Deputy Director of LUX, following a screening of Dissonance and Disturbance and Running Light and readings from the book.
Telling Invents Told includes the influential essay 'Whose History' alongside texts from works such as Light Reading, Pictures on Pink Paper or A Cold Draft, together with new and previously unpublished materials. Since the 1970s, Rhodes has been making radical and experimental work that challenges hegemonic narratives and the power structures of language. Her writing addresses urgent political issues – from the refugee crisis to workers' rights, police brutality, discrimination and homelessness – as well as film history and theory, from a feminist perspective. An important figure at the London Film-Makers' Co-operative, Rhodes was also a founding member of Circles, the first British distributor of film, video and performance by women artists.
DISSONANCE AND DISTURBANCE
Lis Rhodes, UK, 2012, digital, colour, sound, 26 min
A mural drawn out of three earlier films: A Cold Draft (1988), In the Kettle (2010-12) and Whitehall (2012). In the 24 years between the films – inequity has widened the rift of inequality. The mural does not actually exist without the figures in Whitehall with the intention to resist the privatization of the public. The public assets have been taken and sold – student fees have been imposed – the Education Maintenance abolished in England. The resistance to inequity is echoed in many countries in 2011 – uprisings to the violence of "austerity" that has been demanded by the World Bank and the International Monetary Fund.
RUNNING LIGHT
Lis Rhodes, UK, 1996, video, colour, sound, 15 min
In 1985 as part of research into the state of drinking water supplies, Lis Rhodes and Mary Pat Leece, an American artist living in the UK, visited West Virginia where open cast mining had polluted the water sources. While there they met Pope Barford, in Raleigh, and having talked about the devastating effects of open cast mining he began telling them of another major problem – that of migrant farmworkers. "I mean why is there slavery – why are people held against their will – if there's not something … without the illegals … and without the migrants in general their system – it really does collapse. Like most systems it has a rational explanation for its existence… They've got to have that cheap labour – you've got to have a pool of quiet cheap workers …" The farms thirty odd years ago were not that large. The farmers were white. They were armed. The soundtrack was recorded in 1985. Minimal photographs were taken because of endangering or exploiting the migrants further.
Presented in association with The Visible Press and LUX.
Copies of Telling Invents Told will be available for purchase at the event.