When:
February 9, 2023 @ 8:30 pm – 10:30 pm
2023-02-09T20:30:00+00:00
2023-02-09T22:30:00+00:00
Where:
Austrian Film Museum
Augustinerstraße 1
A-1010 Wien
Austria  

Afterimage Presents

Glaube Rocha, Black God, White Devil (Deus e o diabo na terra do sol), 1964, 118 min

(Groupe Dziga Vertov), Ciné-Tracts Nos. 12 & 14, 1968, 5 min
Hollis Frampton, Critical Mass, 1971, 26 min
Guy Sherwin, Portrait with Parents, 1973, 3 min
Guy Sherwin, Metronome, 1974, 3 min
Guy Sherwin, Barn, 1974, 3 mins
Derek Jarman, Imagining October, 1984, 27 min
Jeff Keen, Meatdaze, 1968, 9 min
Introduced by Simon Field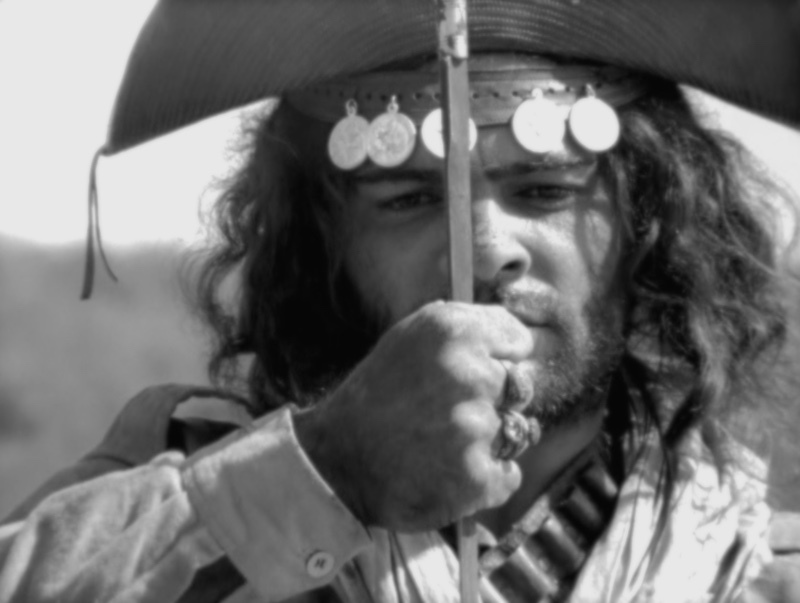 Der Viehtreiber Manuel hat den Landherrn erschlagen und schließt sich dem Gefolge eines Propheten an. Kirche und Großgrundbesitzer engagieren den Killer Antônio das Mortes (dem Rocha fünf Jahre später einen eigenen Film widmen wird). Manuels Frau tötet den Propheten, weil er ihr Kind geopfert hat, seine Anhänger werden von Antônio niedergeschossen. Als einzige Überlebende folgen Manuel und seine Frau nun einer Gruppe rebellischer Banditen, die von Antônio gejagt werden. Mit Rochas verblüffendem zweitem Film erregte das brasilianische Cinema Novo internationales Aufsehen: eine halluzinatorische Kombination aus revolutionärer Kino-Ikonografie und delirierendem Schauspiel vor dem Panorama des Sertão im Nordosten, kommentiert von einer Ballade aus dem Off. Luis Buñuel: "Das Schönste, was ich im letzten Jahrzehnt gesehen habe, erfüllt von einer wilden Poesie." (C.H. / O.M.)
Copies of The Afterimage Reader will be available for purchase.

This programme will be preceded by the short film programme Afterimage Presents at 6pm.