23 Filmmakers: Programme One
When:
February 3, 2016 @ 6:10 pm – 7:50 pm
2016-02-03T18:10:00+00:00
2016-02-03T19:50:00+00:00
Where:
BFI Southbank
Belvedere Rd
Lambeth, London SE1
UK

Cost:
Member: £9.15 (concessions £6.85) / Non Member: £10.65 (£8.35 concessions )
23 Filmmakers: Programme One

Paul Sharits, Word Movie, 1966, 4 min
Joyce Wieland, Sailboat, 1967, 5 min
Malcolm Le Grice, Yes No Maybe Maybe Not, 1967, 8 min
Barbara Meter, From the Exterior, 1970, 7 min
Hollis Frampton, Lemon, 1969, 7 min
Michael Snow, Standard Time, 1967, 8 min
Valie Export, Adjungierte Dislokationen, 1973, 8 min
David Crosswaite, Film No. 1, 1971, 10 min
Stephen Dwoskin, Dirty, 1967, 11 min
Mike Dunford, Still Life With Pear, 1973, 14 min
Andy Warhol, Screen Tests, 1960s, 6 min
Martha Haslanger, Syntax, 1974, 13 min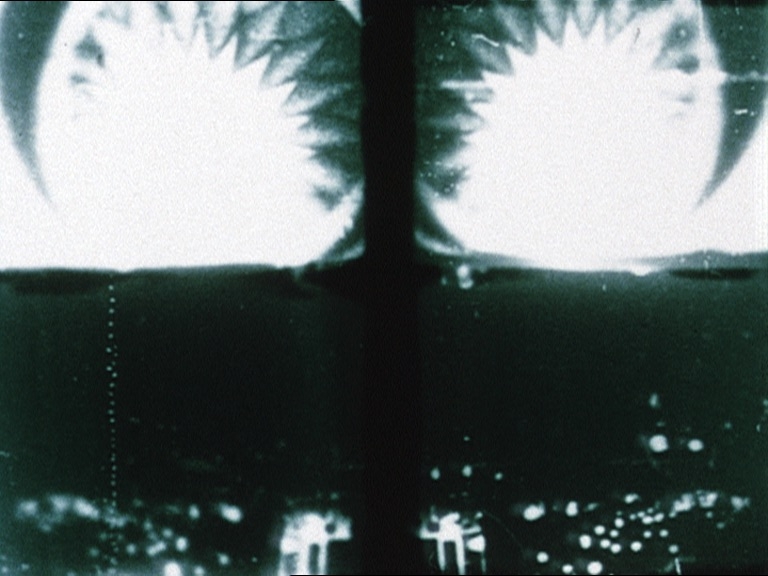 The two dozen films selected are representative of the programmes we did at the London Film Co-op Cinema 1971-1974, in retrospect an astonishing array of radical 70s experimental cinema. On rainy (was it Wednesday?) nights on mattresses collected from various churches and warehouses properly cleaned, 30 to 100 people would watch around 90 minutes of experimental film at its best, international, hundreds of films by literally dozens of men and women; some famous, some infamous, most pretty much unknown at that time. There were always last minute additions and changes hastily scribbled on the sheet stuck to the entrance, or someone would mention they'd just finished a film and … but 80% of the programmes were organised and then written about in Time Out, all this apart from the open screenings … all in that cold dark red and black painted cinema, never could quite get the six big windows to shut properly. And through all this, the conventional position of the viewer was radically changed, of meaning making, of production versus consumption, of notions and inculcations of truth, beauty, and the politics of the aesthetic.
Peter Gidal
NB: Joint ticket available with programme 2: £16 / £12 concessions (members pay £1.70 less)