Outdoor Screenings in Arcadia, 1-3 July 2016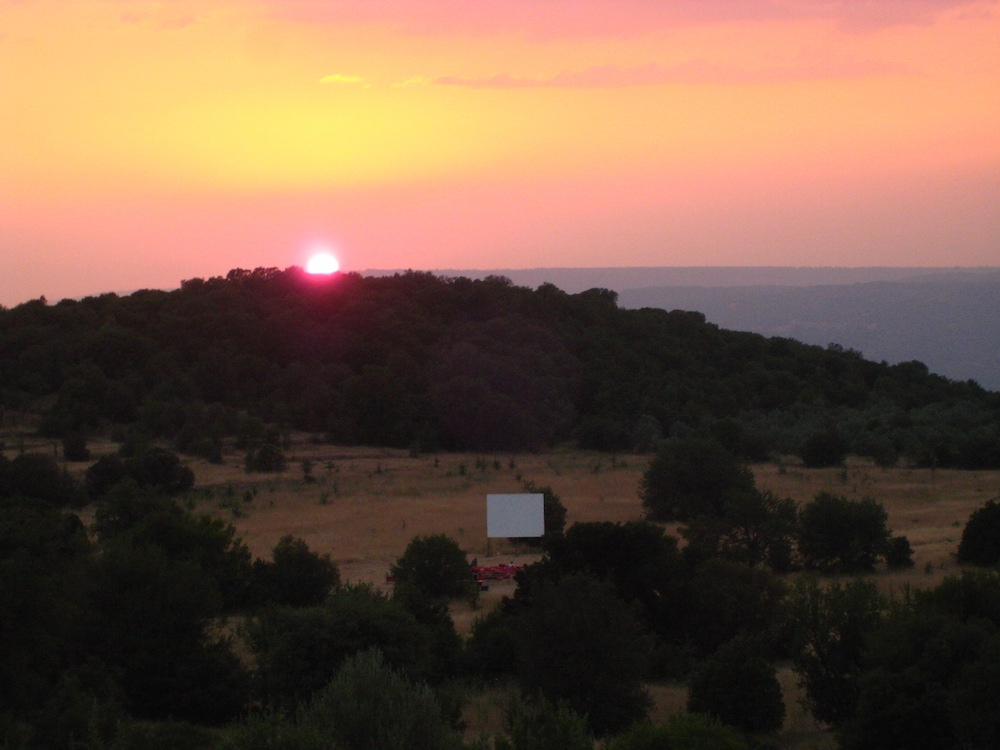 The premiere of ENIAIOS cycles IX -XI by Gregory J. Markopoulos will take place on July 1, 2, and 3 outside the village of Lyssarea in Arcadia. Temenos Archive has restored these next three film orders of Markopoulos's 80-hour, silent, 16mm film ENIAIOS; the restoration has been a delicate and time-consuming process similar to the restoration of a monumental mosaic or fresco.
Each cycle of ENIAIOS is composed of mythic themes, film portraits, and films of place. His extraordinarily complex editing and individual use of color transport the spectator and help them to reflect on complex emotions within a meditative vision. It is an immersive experience that unlocks distinct and individual qualities for each spectator.
In the three ENIAIOS cycles to be shown this year, there are portraits of the Greek painters Nikos Hadtzkiriakos Ghika and Yannis Tsarouchis; writers Pahndelis Prevelakis, Lilika Nakou, and Patricia Highsmith; and other personalities such as Nina Kandinsky and Catherine Gide. The films of place include the archeological sites of Mycenae, Dodona, Delphi, and the Archontika Spitia in Siatista.
The original meaning of the term TEMENOS is 'a piece of land set apart.' Markopoulos chose the site near Lyssarea as the ideal place for his spectators' aesthetic quest. Deeply imbued with Hellenic culture, his films gain their most powerful impact in this setting. He associated the experience of viewing ENIAIOS to the ancient Greek god of medicine, Asclepius. The premiere screenings on July 1, 2 and 3 will be held at the setting of the sun, approximately 21:45, and vary in length between two and three hours.
Linda Levinson will exhibit photographs taken at the 2008 and 2012 Temenos screenings in the Lyssarea Community Offices.
Film as Film: The Collected Writings of Gregory J. Markopoulos will be available for purchase.