Lis Rhodes: Dissident Lines
When:
May 25, 2019 – September 1, 2019
all-day
2019-05-25T00:00:00+01:00
2019-09-02T00:00:00+01:00
Where:
Nottingham Contemporary
Weekday Cross
Nottingham
NG1 2GB

Lis Rhodes: Dissident Lines

Lis Rhodes is a pioneer of experimental filmmaking and a major figure in the history of artists working with film in Britain. Enabled by the Freelands Award 2017, Dissident Lines is Rhodes' first-ever survey, and will span almost 50 years of work. Significantly, this is the first time that Nottingham Contemporary has ever dedicated all of its galleries to a retrospective. The exhibition will span Rhodes' entire career, from iconic pieces such as Dresden Dynamo and Light Music to a specially commissioned new work.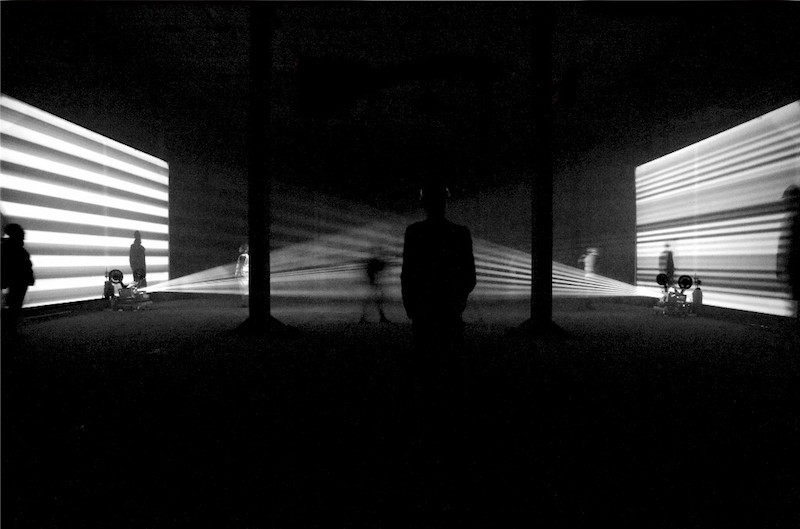 Lis Rhodes has an unusually multifaceted practice, important not only as an artist, but also as a pioneering film programmer, campaigner for women's rights and an influential educator. Her practice crosses into installation, sound art, performance and writing. She was a foundational member of Circles, a feminist film and video distribution network in the UK, and one of the early members of the London Filmmakers' Co-op. She also taught at the Slade from 1978, influencing many generations of artists.
Rhodes has made a number of iconic pieces, such as her early film installation Light Music (1975-77), which was an innovative experiment in light and sound, presented originally as a performance. Rhodes made her first film while still a student at the North East London Polytechnic. Dresden Dynamo (1971) is a short 16mm film made without a camera by fixing Letratone stickers to film. She has described it as 'visual abstraction', 'an attempt to make a material connection between what is seen and what is heard.'
Rhodes' works since the 1990s have been responsive to unfolding geopolitical events. These films are potent and provocative critiques of a range of issues, from women's rights, domestic violence to nuclear power, from migrant labour to surveillance (Orifso, 1999). More recently, In the Kettle (2012) cuts between the bombing of the Gaza Strip in 2009 to contemporaneous protests in London. Rather than comprising separate projects, Rhodes has seen these works as belonging to a single enquiry.
Lis Rhodes' book Telling Invents Told, is now available to order from The Visible Press. A book launch, featuring Lis Rhodes in discussion with artist Aura Satz will take place at Nottingham Contemporay on Saturday 6 July 2019, at 5pm.