Film as Film: The Cinema of Gregory Markopoulos: 2
When:
September 20, 2014 @ 7:00 pm – 9:00 pm
2014-09-20T19:00:00+01:00
2014-09-20T21:00:00+01:00
Where:
Harvard Film Archive
24 Quincy Street
Brooklyn, NY 11238
USA

Film as Film: The Cinema of Gregory Markopoulos: Program 2

Gregory J. Markopoulos, Himself as Herself, 1967, 60 min
Gregory J. Markopoulos, The Dead Ones, 1949, 28 min
Gregory J. Markopoulos, Through a Lens Brightly: Mark Turbyfill, 1967, 15min
Introduced by Mark Webber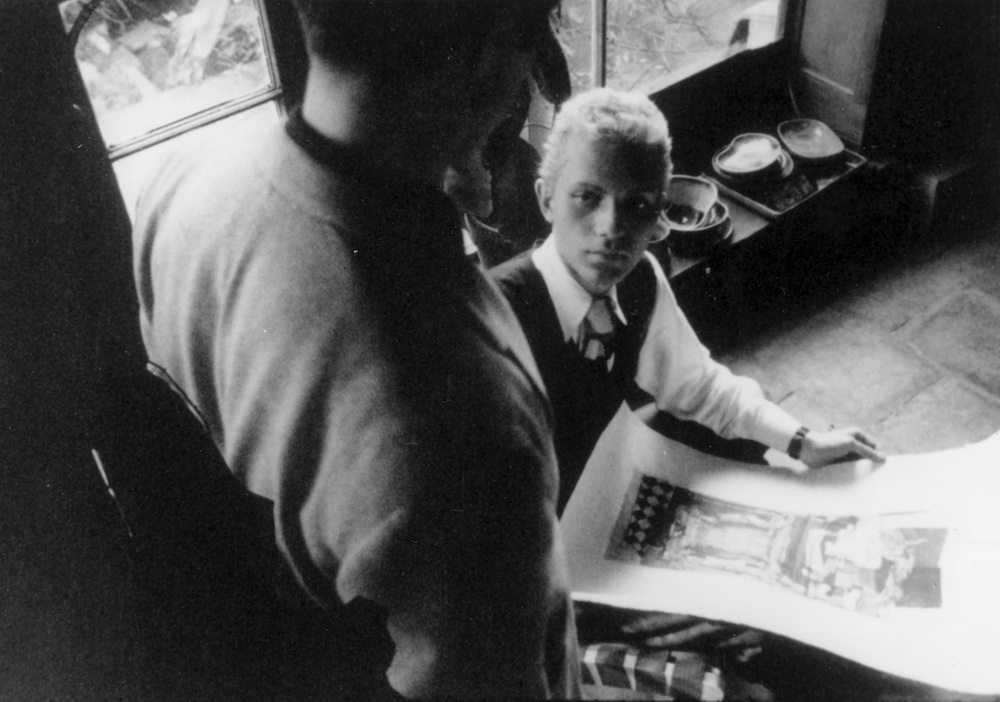 HIMSELF AS HERSELF
"Loosely based on Balzac's novel Seraphita but merging its male and female protagonists, the film is at once melancholy and transcendent, laden with the gloom of what Markopoulos termed the character's denial of self but also alive with the possibility of transformation. Clad in formal attire, the young hero seems the essence of maleness, yet he's troubled by vaguely feminine objects – a fluttering fan, a gold-colorred foot standing on fur. Soon his masculine and feminine selves are intercut, the latter signaled not by drag but by a simple sari, as each of his identities appears to look and gesture at the other. The images are tinged with a powerful if partially suppressed eroticism, yet the plush interiors (this is a rich young man) trap us in a deadened world of opulence, the thick colors embedding the character in the decor. Most important, Markopoulos's radical editing intercuts two or three scenes, sometimes in a single-frame flicker, which undermines the stability of any one locale or person, each image poised to escape its immediate moment." (Fred Camper)
THE DEAD ONES
Markopoulos' first attempt at making a 35mm feature film, clearly inspired by the cinema of Jean Cocteau, was left unfinished and the materials were lost for many years.
THROUGH A LENS BRIGHTLY: MARK TURBYFILL
The life of painter, dancer and poet Mark Turbyfill, seen in his 70th year, is evoked through Markopoulos' unique form of cinematic portraiture.
Part of Film as Film: The Cinema of Gregory Markopoulos at Harvard Film Archive, Cambridge, MA.