The Pursuit of Wholeness: Gregory Markopoulos 1
When:
December 7, 2018 @ 8:15 pm – 10:00 pm
2018-12-07T20:15:00+00:00
2018-12-07T22:00:00+00:00
Where:
Close-Up Film Centre
97 Sclater St
London E1 6HR
UK

Cost:
£10 / £8 conc / £6 memb
The Pursuit of Wholeness: Gregory Markopoulos 1
Gregory J. Markopoulos, Twice a Man, 1963, 49 min
Georgia Korossi, Devotion, 2017-18, 13 min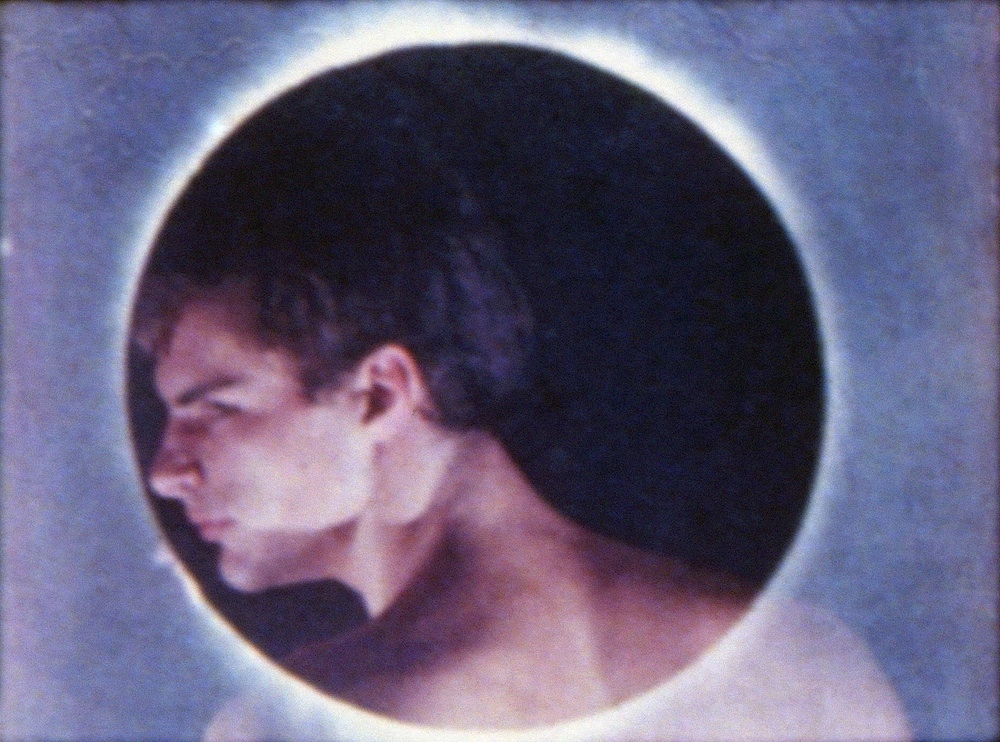 The Pursuit of Wholeness pays tribute to seminal avant-garde filmmaker Gregory Markopoulos, with rare 16mm screenings of two of Markopoulos' most acclaimed films and an exclusive preview of film critic Georgia Korossi's documentary Devotion, a film that gives precious testimony of the 2016 edition of Temenos, the quadrennial event of screenings of Markopoulos' monumental Eniaios. Curated by Eleonora Pesci this programme especially focuses on the ongoing, profound bond between the filmmaker's works and his Greek heritage. It is part of a larger film season, The Pursuit of Wholeness, a National Film & Television School film programme exploring the influences of ancient Greek mythology and archetypes on cinematic quests for sexual and gender identity.
TWICE A MAN
Gregory J. Markopoulos, USA, 1963, 16mm, colour, sound, 49 minutes
Gregory Markopoulos' Twice a Man re-invents the Greek myth of Hippolytus, killed after rejecting the advances of his stepmother Phaedra. The story is transposed, and deeply transformed, to 1960s New York. Here Paul, a contemporary Hippolytus, envisions fragments of the most relevant relationships in his life: his seductive mother, shown in both a younger and an older version, and his male lover, named the Artist-Physician and representing the creative self. With sharp, richly textured and sensuous colours, the images displaying thoughts and memories of the characters interweave in a brilliantly innovative montage, the point of reference always sinuously shifting from one persona to another and almost evoking an intertwining of identities. (Eleanora Pesci)
DEVOTION
Georgia Korossi, UK, 2017-18, digital, colour, sound, 13 minutes
Since 2004, a three-day long film event has been taking place in Lyssaraia, Arcadia, Greece. The birthplace of Gregory Markopoulos' father, this remote village in the Peloponnese is the place designated by the late filmmaker as his Temenos, a Greek word originally meaning a sacred piece of land set apart from everyday life use. Here, once every four summers, filmmakers, academics, cinephiles gather for the projection of the cycles of Eniaios, Markopoulos' definitive, 80-hour long magnum opus, whose full printing is still ongoing and carefully supervised by Robert Beavers. Georgia Korossi's short documentary Devotion is an insightful and rare visual testimony of the latest edition of this event, which took place in early July 2016. A fascinating pilgrimage, as well as an act of delicate love for the enchanting and fragile work of one of the least known protagonists of avant-garde cinema. (Eleonora Pesci)
Copies of "Film as Film: The Collected Writings of Gregory J. Markopoulos," which gathers almost 100 texts dating from 1950 to 1992, will be available at the screening.