23 Filmmakers: Programme Two
When:
February 3, 2016 @ 8:30 pm – 10:15 pm
2016-02-03T20:30:00+00:00
2016-02-03T22:15:00+00:00
Where:
BFI Southbank
Belvedere Rd
Lambeth, London SE1
UK

Cost:
Member: £9.15 (concessions £6.85) / Non Member: £10.65 (£8.35 concessions )
23 Filmmakers: Programme Two
Piero Heliczer, Dirt, 1966, 12 min
Marcel Duchamp, Anemic Cinema, 1926, 7 min
Pola Chapelle, Fishes in Screaming Water, 1969, 6 min
Marilyn Bailey, Footsteps, 1975, 7 min
William Raban, View, 1970, 4 min
Annabel Nicolson, Shapes, 1971, 11 min
John Du Cane, Lenseless, 1971, 5 min
Kurt Kren, 3/60 Bäume Im Herbst, 1960, 5 min
Peter Gidal, C/O/N/S/T/R/U/C/T/, 1974, 13 min
Lis Rhodes, Dresden Dynamo, 1972, 5 min
Gill Eatherley, Lens and Mirror Film, 1973, 3 min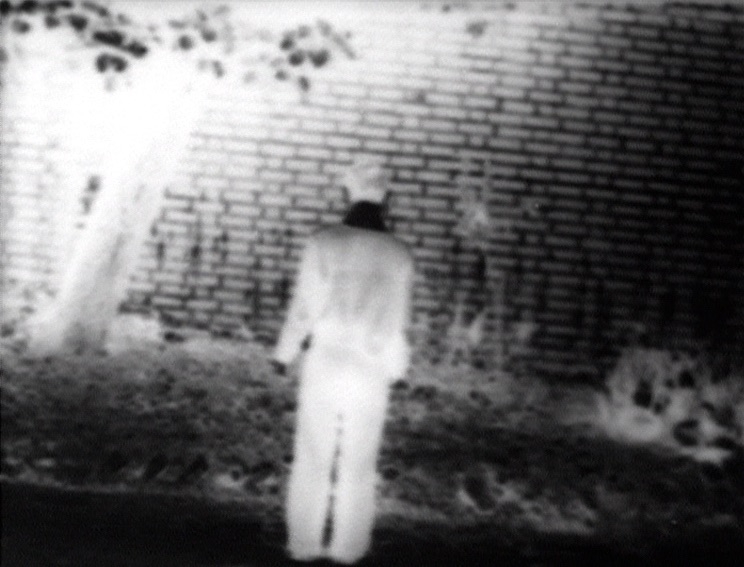 The two dozen films selected are representative of the programmes we did at the London Film Co-op Cinema 1971-1974, in retrospect an astonishing array of radical 70s experimental cinema. On rainy (was it Wednesday?) nights on mattresses collected from various churches and warehouses properly cleaned, 30 to 100 people would watch around 90 minutes of experimental film at its best, international, hundreds of films by literally dozens of men and women; some famous, some infamous, most pretty much unknown at that time. There were always last minute additions and changes hastily scribbled on the sheet stuck to the entrance, or someone would mention they'd just finished a film and … but 80% of the programmes were organised and then written about in Time Out, all this apart from the open screenings … all in that cold dark red and black painted cinema, never could quite get the six big windows to shut properly. And through all this, the conventional position of the viewer was radically changed, of meaning making, of production versus consumption, of notions and inculcations of truth, beauty, and the politics of the aesthetic.
Peter Gidal
NB: Joint ticket available with programme 1: £16 / £12 concessions (members pay £1.70 less)