When:
February 5, 2015 @ 9:30 pm – 10:45 pm
2015-02-05T21:30:00+00:00
2015-02-05T22:45:00+00:00
Where:
Filmoteca de Catalunya
Plaça de Salvador Seguí
1, 08001 Barcelona, Barcelona
Spain

Cost:
€4 / €3 concessions
Film as Film: las películas de Gregory J. Markopoulos
4: Portraits

Gregory J. Markopoulos, Through a Lens Brightly: Mark Turbyfill, 1967, 14 min
Gregory J. Markopoulos, Political Portraits, 1969, 12 min (excerpt)
Gregory J. Markopoulos, The Olympian, 1969, 23 min
Gregory J. Markopoulos, Gilbert and George, 1975, 12 min
Introduced by Mark Webber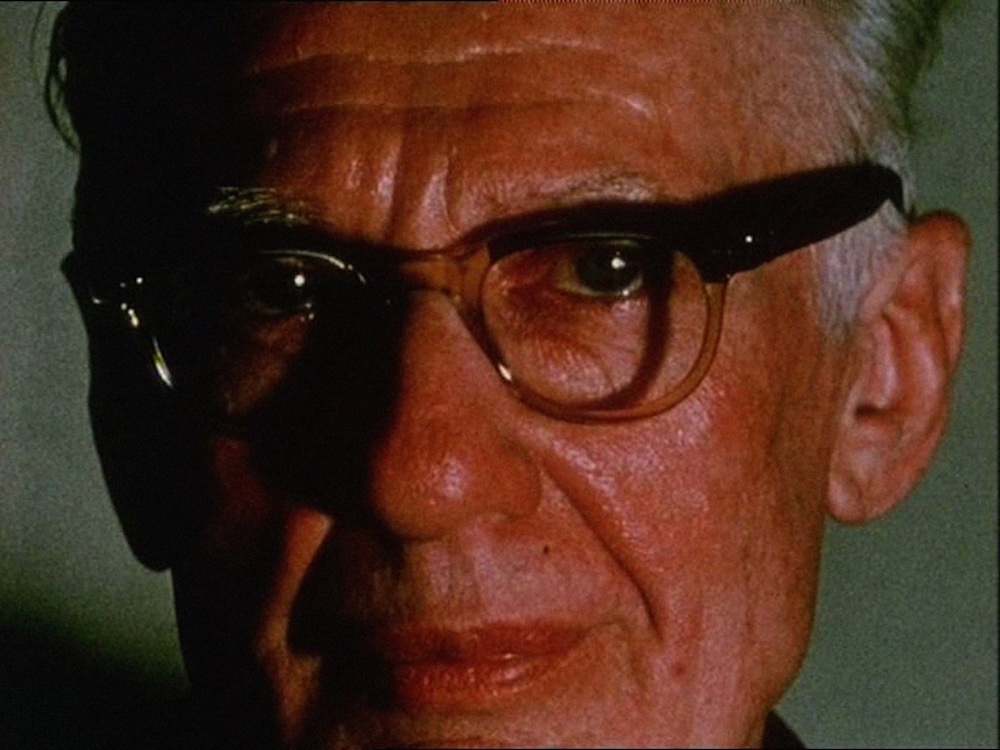 During the elaborate production of The Illiac Passion, which took three years to complete, Markopoulos searched for a more economical and spontaneous form of filmmaking. Using techniques first explored in Ming Green (1966), he devised a style of cinematic portraiture whose pulsing, kinetic structure was built from layers of in-camera superimpositions. More complex and humanistic than Warhol's Screen Tests, the early portraits such as Through a Lens Brightly depict the subject themselves, their immediate environment and objects of personal significance. As portraiture became an increasingly prevalent aspect of his filmmaking, he documented a remarkable constellation of characters from literature, performance and the visual arts. The Political Portraits, filmed in Europe, include Rudolph Nureyev and Giorgio de Chirico. Later studies of Alberto Moravia (The Olympian) and British artists Gilbert and George develop a new approach by placing short bursts of images between measures of black or clear leader.