When:
February 4, 2015 @ 6:30 pm – 8:00 pm
2015-02-04T18:30:00+00:00
2015-02-04T20:00:00+00:00
Where:
Filmoteca de Catalunya
Plaça de Salvador Seguí
1, 08001 Barcelona, Barcelona
Spain

Cost:
€4 / €3 concessions
Film as Film: las películas de Gregory J. Markopoulos
2: Gammelion

Gregory J. Markopoulos, Bliss, 1967, 6 min
Gregory J. Markopoulos, Gammelion, 1968, 54 min
Introduced by Mark Webber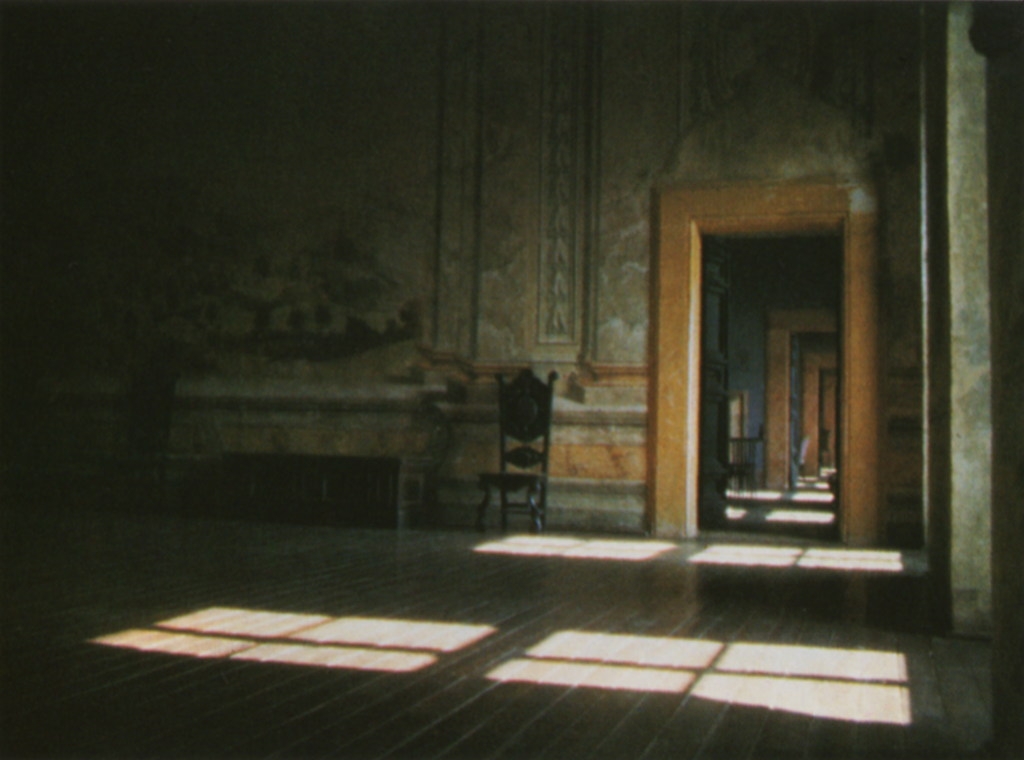 Markopoulos' elegant film of the castle of Roccasinibalda in Rieti, Italy, (then owned by patron, publisher and activist Caresse Crosby) employs an intricate system of fades to extend six minutes of footage to an hour of viewing time. This inventive new film form, in which brief images appear amongst measures of black and clear frames, was a crucial step towards Markopoulos' final work Eniaios (1947-91). Though seemingly an abstract architectural study, Gammelion is based on Julien Gracq's surrealist novel Chateau d'Argol, and incorporates elements found at the site to represent the characters and events of the book's narrative. Bliss was the first film Markopoulos made after relocating to Europe. This exquisite portrait of the interior of a Byzantine church on the island of Hydra was composed in-camera in the moment of filming.