When:
February 20, 2015 @ 6:00 pm – 7:30 pm
2015-02-20T18:00:00+00:00
2015-02-20T19:30:00+00:00
Where:
CGAI
Rúa Durán Loriga
15003 A Coruña, A Coruña
Spain

Portraits

Gregory J. Markopoulos, Through a Lens Brightly: Mark Turbyfill, 1967, 14 min
Gregory J. Markopoulos, Political Portraits, 1969, 12 min (excerpt)
Gregory J. Markopoulos, The Olympian, 1969, 23 min
Gregory J. Markopoulos, Gilbert and George, 1975, 12 min
Introduced by Mark Webber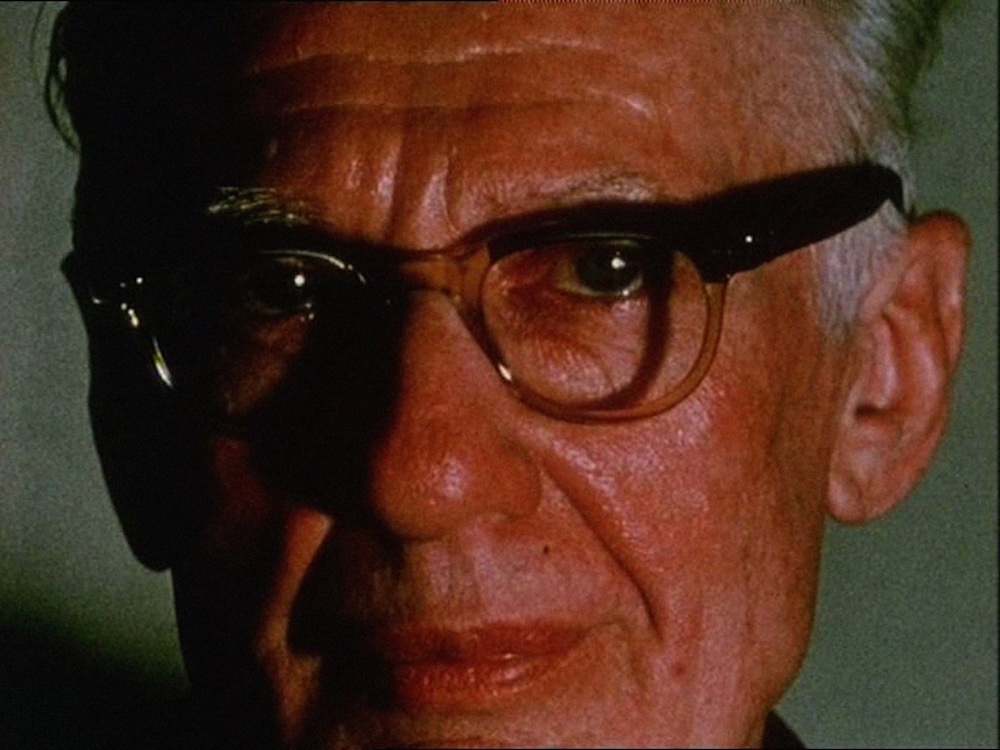 Entre sus dos grandes películas de retratos, Galaxie y Political Portraits, Markopoulos filmó durante seis horas al pintor y poeta Mark Turbyfill. Sin preparación, la forma definitiva fue encontrada en el propio proceso y en el montaje en cámara. Como sucede en Gilbert & George, estos retratos no buscan identificar, sino revelar cada trozo de película como contenedor de un tiempo continuo. En Political Portraits, viaja por Europa para filmar a de Chirico o Nureyev: estos retratos constituyen el reverso humanista y complejo de los Screen Tests de Andy Warhol. La relajación y el ritmo neoyorquino son diferentes en Galaxie, pero la duración del retrato continúa correspondiéndose con la de la bobina. Al comienzo de la película original, Markopoulos lee un fragmento de L'Homme et la nuit de Valéry. Posteriormente, en The Olympian, montará un retrato de Alberto Moravia en su terraza de Roma con intervalos de negro.